Daily Archives:
April 19, 2012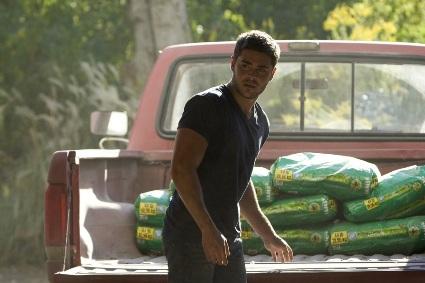 Promoting his work in the Nicholas Sparks adaptation "The Lucky One," actor Zac Efron laughs easily — and mostly at himself. Best-known for leading Disney's "High School Musical" through three profitable films, the young actor's also trying real parts in films like the criminally under-seen "Me and Orson Welles," or trying to mesh with ensembles, as in "Hairspray." The film sees Efron play an ex-Marine, searching for a woman whose photo he found in Iraq, even as it saved his life. From the best-selling author of "The Notebook," it's a romance that sees Efron find Taylor Schilling, the girl in the photo, and tenderly and tentatively romance before they both get doused with water and make sweet, PG-13 love, Sparks-style. MSN was part of a group of reporters who spoke to Efron about his experiences making "The Lucky One."
 On the difference between reading big, romantic moments in a script and watching them play out-screen.
Zac Efron: There's a cynical part of you. The red flags go off with just a couple of lines, for me, anyway. But then I think back to moments when I've been in, you know, and I've said things way crazier than that. It's all relative. There was a little bit of shiver when I realized I was going to do that on camera, but I think a little bit of pride too you know?
 On if he became attached to the dog-actor who plays his companion Zeus:
We went through so much, me and Rowdy. The first time I met him I wasn't even really allowed to engage it, because the dog loses respect for you. We had this like rollercoaster relationship. We went from virtually me paying no attention to him, to him being interested. Finally I was able to sort of engage him, and we became best friends. We had a great working relationship, best actor on the set, super talented. Yeah — I became very attached to the dog.