Daily Archives:
March 17, 2012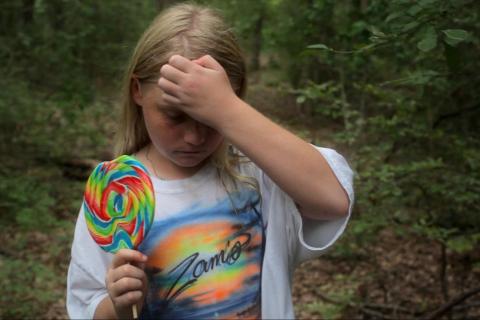 Rating: 3.5/5
After eye-catching deadpan shorts whose creativity was matched only by their economy, brothers Nathan and David Zellner made their feature debut with "Goliath," a chronicle of divorce that was alternately hilarious and heartbreaking. Their second feature, "Kid-Thing," begins with the roaring, futile, dirty clash of the demolition derby, caught up-close and intimately, until we cut to the bored, blank eyes of Annie (Sydney Aguirre), ten years old, taking it all in. Or not.
Annie is the center of "Kid-Thing," and Aguirre's performance may be occasionally marred by common child-actor stumbling points — an occasional bobbled line, a darting glance to the camera — Aguirre's performance is also part of an amazing gestalt characterization, brought to life by her skill, the work of writer-director David Zellner and their mutual will to create an indelible piece of work. Indeed, "Kid-Thing" may sag occasionally, but you're still left with the dark and dense impression left by Annie.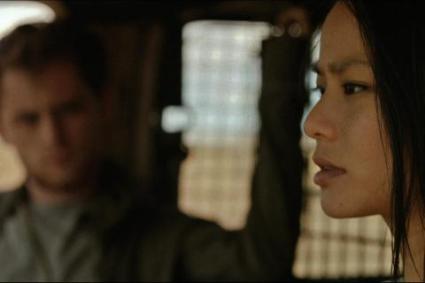 Rating: 4/5
It's hard to think of a phrase that contains more potential for confusion in five words than "Based on a true story." Any dramatic interpretation of real events is, in itself, inaccurate; at the same time, in many cases the inaccuracy isn't only a matter of dramatic license but also one of emotional distance. No matter how we feel when, for but one example, watching Haing S. Ngor walk through a graveyard of history playing the real Dith Pran in "The Killing Fields,"  the filmed version of events, no matter how harrowing, cannot even begin to capture what the real Pran saw and endured. The winner of the Narrative Audience Award at SXSW, "Eden" is based on the real story of Chong Kim, a Korean-American girl who was abducted and, to put it bluntly, was rendered a sex slave as part of an international human trafficking ring. She escaped. Eventually. 
Directed by Megan Griffiths with confidence and clarity, "Eden" re-names Kim Hyun Jae, played by Jamie Chung. If you had said to me at any point during the '90s that I would, one day, praise the acting work of a participant from "The Real World," I would have laughed uproariously, but the fact is that Ms. Chung's work is excellent — conveying fear but also understanding, confusion and complicity, deer-in-the-headligh​ts paralysis and confident action.