Daily Archives:
March 14, 2012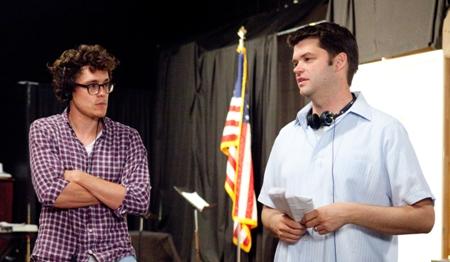 After creating the cult series "Clone High" — a hilarious source of both great jokes and international controversy that's still unavailable for purchase in America — Phil Lord and Chris Miller made their feature film debut with the smart, snappy and 3D "Cloudy with a Chance of Meatballs." Now, they've given us "21 Jump Street" a from-TV comedy that mocks the meat that fed it and gets huge laughs thanks to Jonah Hill, Channing Tatum and Lord and Miller's comedic genius. We spoke with the duo in Austin about foul language, what Hill and Tatum brought to the table and what's next for them both.
 MSN Movies: The first sexy question is, when you're jumping from animation and somebody says, "Why don't you guys do something in live action?" is it excitement or pure terror?
 Miller: A little bit of each?
 Lord: It's both, I guess. You totally don't know the lingo, and you feel like a dum-dum on set after getting okay at doing … you're totally terrified. You don't know anything about what you're supposed to do, where you're supposed to stand, and you feel like you're in the way on your own set. At the same time, you work so hard in animation to make spontaneity happen. It's really hard.
 Miller: It's a lot easier in live-action.
 Lord: In live-action, it's happening all the time, and that's the best part.
 Something like the turn of an eyebrow happens just like that, and in animation it's laboriously drawn.
 Lord: It's totally deliberate, exactly.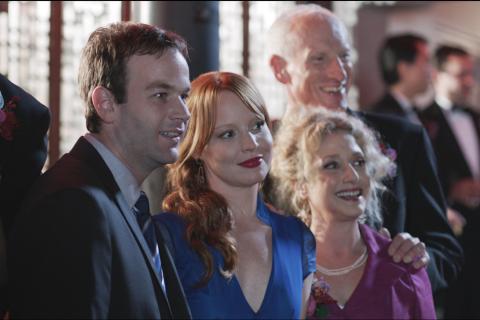 After honing his stand-up skills for years, comedian Mike Birbiglia created his one-man show "Sleepwalk with Me," a chronicle of both his dangerous sleepwalking disorder and a relationship he was, in too many ways, sleepwalking through. Both literal and metaphorical, "Sleepwalk with Me" is also completely hilarious — full of jokes and gags and Birbiglia's deadpan delivery while also working as a compelling and affecting story of growing as a person and as an artist. We spoke with Birbiglia and producer Jacob Jaffke in Austin about the piece's evolution, the gamble of having Birbiglia direct and how the film's warm reception isn't enough to warm the hollow heart of the professional stand-up who expects calamity instead of success. 
MSN Movies: I want to ask you about the evolution of the piece, because I'm wondering if it went from like, individual jokes to a larger monologue, to then a Fresh Air piece… 
Mike Birbiglia: … To a "This American Life" piece. I was on "Fresh Air" as well.
 … To a longer "This American Life" piece. You've sort of gone up the evolutionary ladder with the story.
 Mike Birbiglia: That's true.
 At what point did it transition from individual jokes to a narrative, where you thought "I can tell a cohesive story about my life with this?"
Mike Birbiglia: It started many years ago actually. Excuse me, I'm going to sneeze.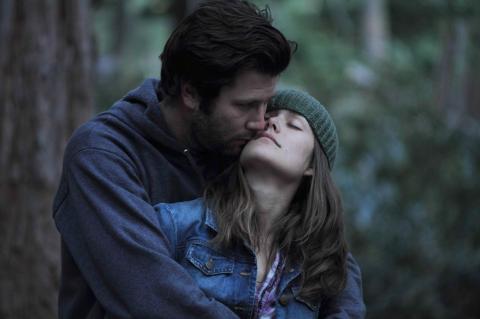 Rating: 4.5/5 stars 
Many films depict the first blush of love — the excitement, the anticipation, the blast and bloom of desire and affection. Other films choose instead to show love in its autumn — the long-standing affections and angers, the shared language of unspoken past problems, the way familiarity can breed both content and contempt. In writer-director Adele Romanski's "Leave Me Like You Found Me," debuting here at SXSW, however, we see something far more real — and far more rewarding — as a couple who've spent a year apart take a camping trip at Sequoia National Park a week into their tentatively and tenderly re-started commitment. The result is a fascinating and compelling drama, one where the intimacy of the conversations is matched by the grandeur of the settings, where what looks like simple conversation is shaped by a subtle series of directorial choices and acting moments to become far more than what it looks like. 
Erin (Megan Boone) and Cal (David Nordstrom) are present and tense in the present tense, but their shared past hovers all about them; at the same time, they're optimistic, affectionate, happy. When Cal kisses Erin as he undresses her, she's taken a little bit aback: "I kind of … forgot you, is all." They cook, they drink, they hike, they drive, they get lost; they talk openly and warmly about while they were apart, but they also talk with a too-brutal honesty. "How many girls did you f**k when we were broken up?" asks Erin; we wait for the explosion, but it never comes. You always hurt the one you love, as the saying goes; in this case, as in many cases, it's primarily because loving someone teaches you how, and where, to strike when you become their foe.  And so, the fights come in other places — in one example over a wedding in August that Erin wants them to RSVP to even though, as Cal notes, it's only May. They fight in the car, pull over to a viewpoint and get out … and the camera, for a while, stays in the car with their anger.