Daily Archives:
January 11, 2012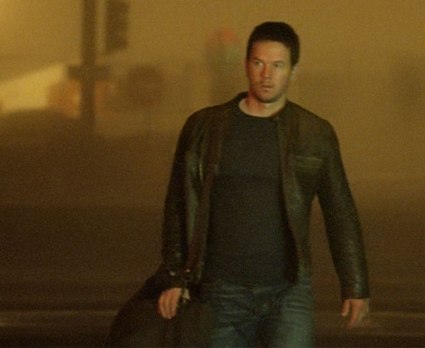 Considering Wahlberg's own storied past, it's easy to imagine his playing reformed smuggler Chris Farraday in "Contraband" has a certain appeal; not to play cinema-chair psychiatrist, but Wahlberg, too, had a rough past before settling down. Now, Wahlberg's a star and producer — one with a Golden Globe nod to his name for HBO's "Boardwalk Empire" — and he also produced 'Contraband." We spoke with Wahlberg in New York about research, the realities of smuggling and his own past experience with undeclared goods.
MSN Movies: I want to talk about filming in Louisiana and filming on those big container ships. Your character, Chris Farraday, used to be in the life of smuggling. Now he's out. He gets pulled back in by circumstance and plotting, which works out pretty well. That whole idea of somebody who's found redemption; did that idea appeal to you personally?
Mark Wahlberg: Of course. I always try to find some personal connection to it. Then of course him having to fight to protect his family, and going back to a life where he probably missed it a little more than he let on with his wife. It's exciting. He's back with his whole gang, his whole crew. Yeah, there were a lot of things that appealed to me. The fact that he also has to be as smart as he was tough that was something that appealed to me. It wasn't a one-note kind of thing.
There's this great level of granular detail like where you would hide x amount of money on a ship, or how you get aboard a ship in the first place. What was the most interesting thing you learned starring in and producing this film?
The most interesting thing I learned is they only check one in every one hundred containers, and it's just a guessing game, so imagine the amount of stuff that goes undetected. You have to have a better system.